I just did a fresh install of windows and am having a strange problem. Some apps aren't showing up under "all programs" in classic shell. For example, I have spotify installed as well as the Corsair Utility Engine, but here's what I see.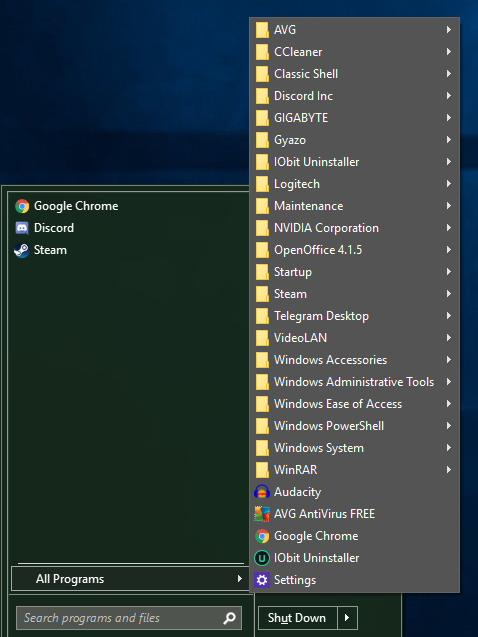 The pinned software on the left only intentionally has 3 items on it currently, I'm adding more as I set up the fresh install of windows.
The software is indeed installed and in the Program Files or Program Files(x86) folder respectively.
Windows 10 home
fresh install as of a couple hours ago, so other software freshly installed.
Just reinstalled Classic Shell, no luck.
I am aware I can navigate to the .exe in the program files folder, but I'd rather not have to do that.
Hopefully you guys can tell me how to fix this! Thanks <3.
Long time user of classic shell (since early windows 8) and love it.