based on included metro-skin...
Icons made by "dakirby309":
http://www.iconarchive.com/show/windows-8-metro-icons-by-dakirby309.html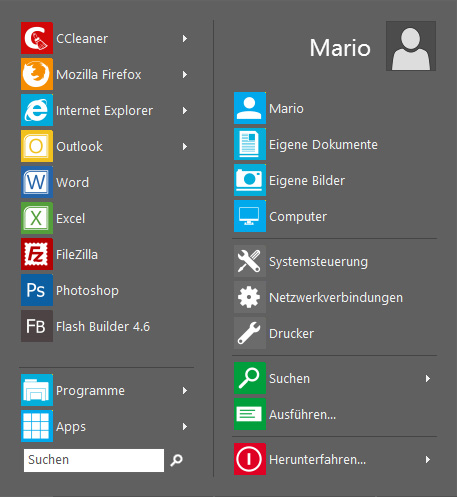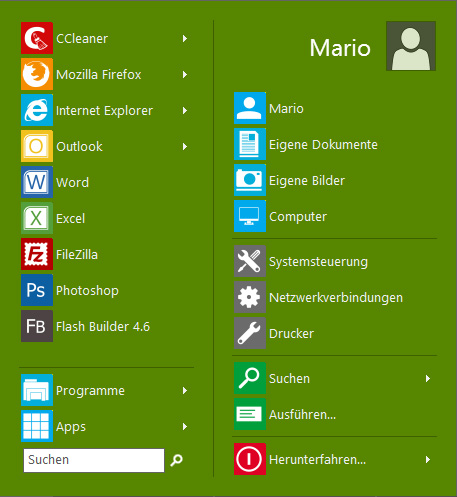 Edit: You can choose the color via the "Skin"-tab under "Skin Variations" now.
Here is how it works: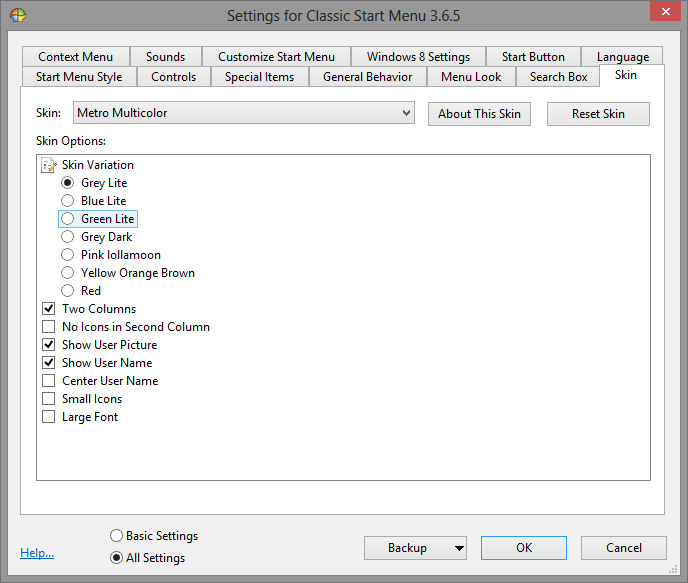 And here is how to choose the metro start button: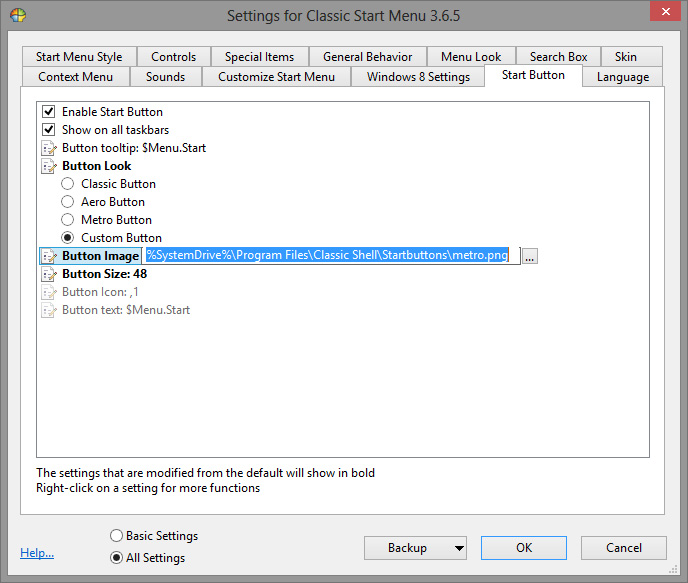 And here is how to edit the Icons: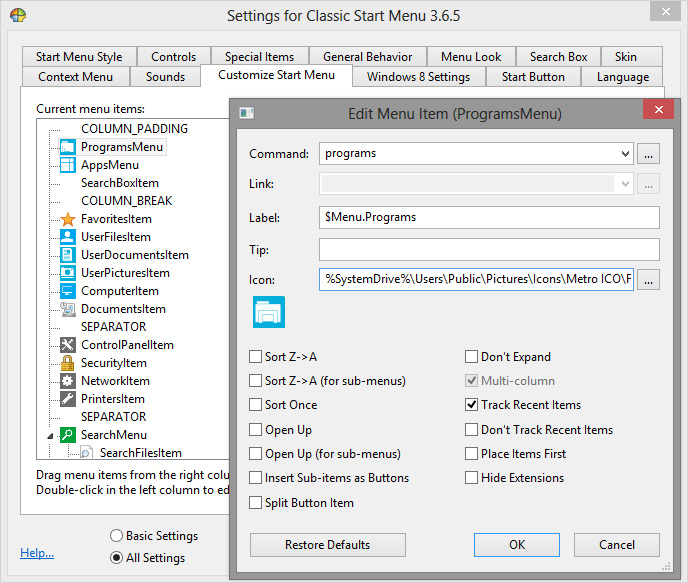 @
lollamoon:
There is a special "Pink lollamoon" Option now
Update:
- Fixed user image background on small icons
- Added more space to hseperators
- less padding at submenus
Started a "
Show your desktop thread
" here. Show us your dektop!